Connections Enews
Want to keep up to date with everything happening in the world of aboriginal art. Subscribe below for our irregular news bulletin.

Subscribe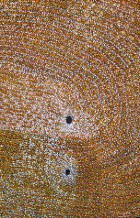 click to enlarge
Featured Art Tour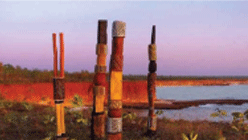 Vivien Anderson, of www.vivienandersongallery.com and Joy Eggenhuizen from www.artconnections.com.au have collaborated to develop a 7 day itinerary featuring remote Indigenous art centres combined with some fabulous sight seeing opportunities along the way. We hope you enjoy the experience of travelling through this spectacular country and meeting some of the local people who help make this unique part of Australia special. We believe this experience will be a wonderful opportunity for you to gain a greater knowledge and understanding of Aboriginal art and culture, truly enhancing your relationship with your current and future collection and leaving you with memories to last a lifetime.
Please feel free to contact either of us at any time should you have anything to discuss. Vivien and Joy will be on the tour as your expert guides and hosts. We look forward to sharing this wonderful experience with you.
Joy Eggenhuizen 0448 886 065
Vivien Anderson 0419 894 429

Read more
View of Oenpelli and Arnhem Land from Injalak Hill
Indigenous tour guide, Oenpelli, Arnhem Land
Rock art tour, Injalak hill, Arnhem Land
Happenings
19.2.12 Anniversary of the Bombing of Darwin.
1.4.12 Tiwi Islands Annual Football Art Sale. A fantastic chance to view and buy Tiwi Island artwork and watch a game of footy.
29.4.12 Vivien Anderson tour of Kununurra, Red Rock Arts, Waringarri Aboriginal Arts, Turkey Creek, Warmun Arts, Hooker Creek, Warnayaka Art Centre in the community of Lajamanu, Warlayirti Arts. Balgo, Fitzroy Crossing, Mangkaja Arts, Broome, Short St. Gallery, and Kalumburu Art Centre. See "read More" below for more information.
27.5.12 Private day tour to Tiwi Islands visiting Bathurst and Melville Islands. Trip includes Tiwi design, town tour, Snake Bay, Jilamara, Garden Point, Munupi.
11.6.12 Skopelos Printmaking Workshop (Greece) with Basil Hall and Steph Bolt.
3.8.12 to 5.8.12 Milimika Festival MILIMIKA - Tiwi Islands Festival is the Northern Territory's newest arts, culture and performing arts festival. This is a weekend of celebration with proud Tiwi Islanders' sharing their culture, featuring local talent in music, dance, the Tiwi Bombers football team and lots of activities for kids. www.tiwiislands.nt.gov.au
10.8.12 The Museum and Art Gallery of the Northern Territory is proud to announce the 29th Telstra National Aboriginal & Torres Strait Islander Art Award will open on Friday, 10 August, 2012.
12.8.12 29th Telstra National Aboriginal & Torres Strait Islander Art Award.